Nasser highlighted the activation that shows the company's actions related to each of the 17 SDGs of the 2030 Agenda. Photos: Rodrigo Sodré/Istreamingstudio.
The United Nations (UN) general commissioner for Expo 2020 Dubai, Maher Nasser, was at the Brazil Pavilion at Expo 2020 Dubai, on Tuesday afternoon (29). On the occasion, he went on a guided visit by the head of Environmental Management, Ariel Scheffer da Silva, going through the activations prepared by Itaipu Binacional to publicize the care of water, environment, and people.
Nasser praised the content prepared by the company. "An exhibition that engages people a lot and is very hands-on. A pity that you did not have it during the six months of the Expo", he said, highlighting the activation that shows the company's actions related to each of the 17 Sustainable Development Goals (SDGs) of the 2030 Agenda.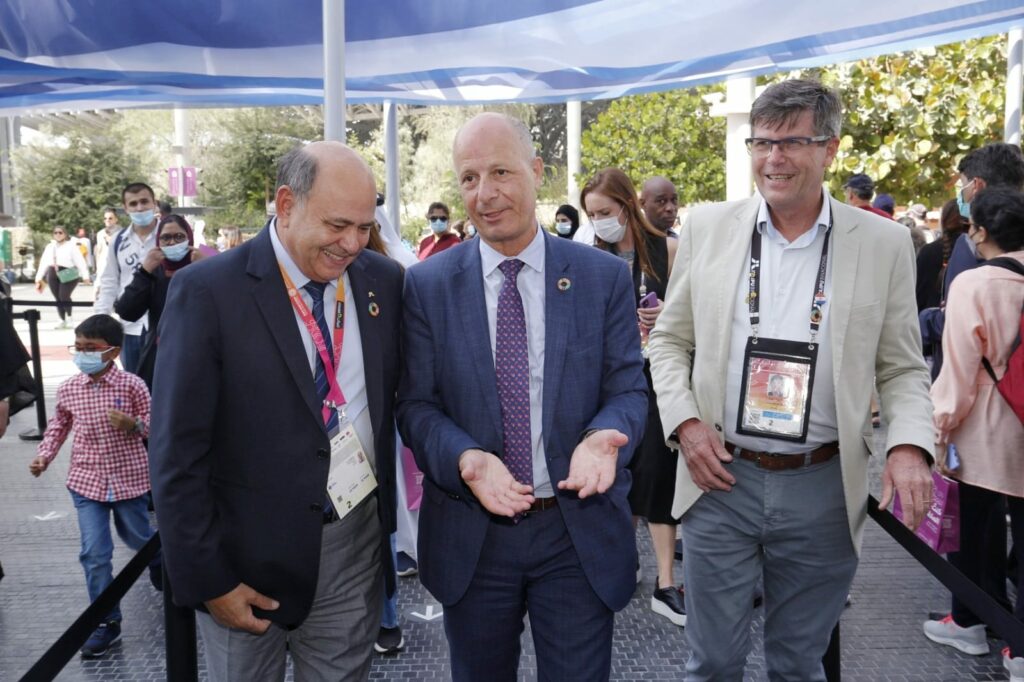 According to him, it is of fundamental importance to bring this theme to the audience of a Universal Exhibition. "Being here at the Brazil Pavilion and seeing the SDGs connected with work that is developed in different sustainable projects and practices that are even older than the 2030 Agenda, proves that there is a continuity in this process of working to create prosperity and protect the environment at the same time," he said.
Nasser also highlighted the fact that the SDGs were born in Brazil, from the discussions of the Rio+20 Conference. "And now, world leaders have embraced these goals. But they're not just for governments. They are for individuals, for the private sector, for civil society, and for everyone. And I do not doubt that, together, we can reach them", he added.
"Itaipu is a solution"
Another authority in international relations that saw the entire exhibition of Itaipu is the Brazilian diplomat and engineer Roberto Azevedo, former director-general of the World Trade Organization and current vice-president of Pepsi Co. He visited the Brazil Pavilion this Wednesday morning (30).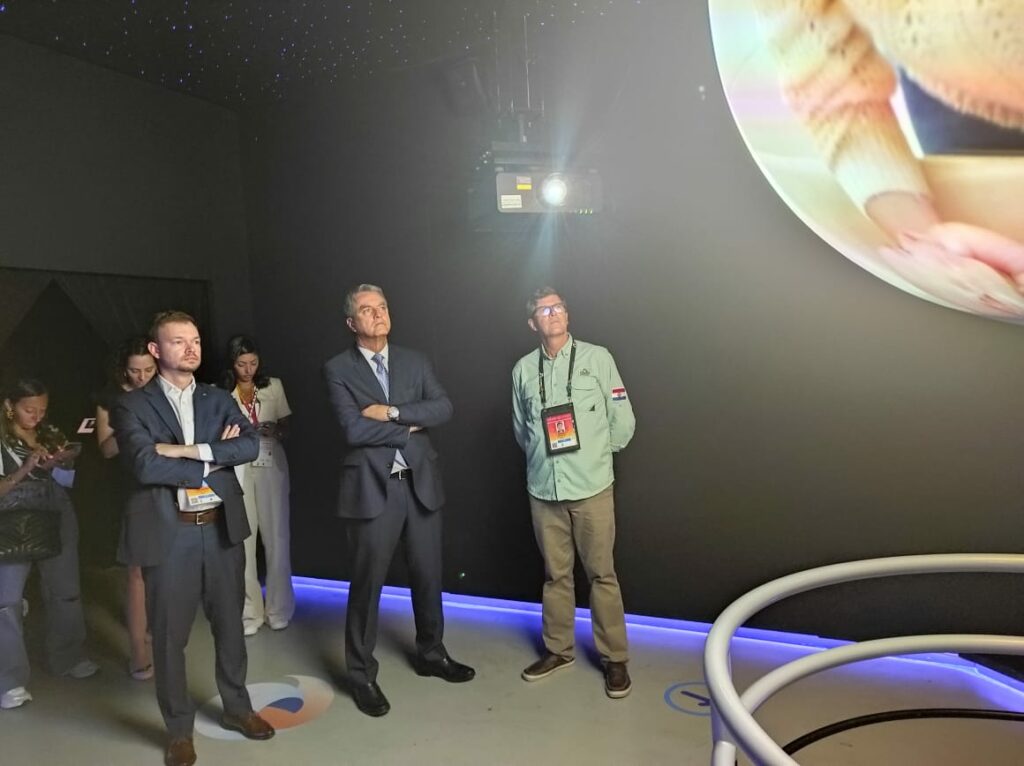 For Azevedo, Itaipu's participation is very important because the country faces major challenges in the environmental field and the company presents itself as a solution. "It is an important image that we have to pass on to the international audience. Most people outside Brazil do not understand the size of the challenges and the creativity of the solutions we have", he said.
Azevedo said he was proud of the exhibition set up by Itaipu. "I am very happy to see the interaction of the public in general with the exhibition, especially children, who are very excited about everything that is being presented to th